Do you remember how you used to spend Christmas? Wonderful music, colorful lights, delicious dinner party, happy and relaxed family, friends accompanied by you, glittering gift box lying under the twinkling Christmas tree, everything is beautiful to remember…
How are you going to spend Your Christmas this year? A crowded party may seem a little out of place, as people prefer to celebrate the holiday in a safe and secure way. Fete invitations and party get-togethers seem to be giving way to online parties and small meetings, but your kids are still a source of comfort. Because at this moment, people understand the importance of life and health, family members to accompany each other in the warm atmosphere of the festival layout chat and laugh.Your little ones will get the usual holiday gifts and meals.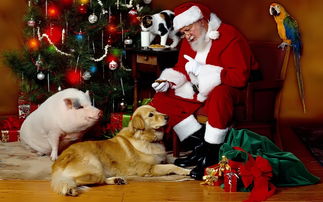 For Christmas, first of all, prepare for them to put on the festive atmosphere suit – Christmas special pet costume. Take photos and upload them to instagram, twitter, facebook and other social accounts. People will definitely come to thumb up and comment, to satisfy the desire of display.
Some countries and regions may also be rainy weather, owners put on their pets raincoats and boots when going out, which can greatly reduce the time to clean the house. If you've ever owned a dog, you know what I'm talking about. When you come back, you'd better put on a towel and give them a wipe. Pet quick dry water bath towel can quickly dry the excess water on the hair, restore the dry and comfortable state.

Take the dog for a walk and it will be fun to meet your kids. Because you don't know how they'll react to their best friends in their new holiday outfits. After all, it's easy for owners to give their pets a makeover. If you're worried about them overreacting, wear a sedative and watch their behavior when you're out. Keep them at a distance, touch them slowly, and let them relax before playing.#Calm pet collar

When they're tired, they really need a soft pet mattress.  round pet mattress,  donut cat and dog mattress, plush pet mattress ,warm pet cushion allow them to sink into the plush wrap and fully relax their tired muscles. Even in winter, when the snow is heavy, they can find the warmth of spring in the mattress.
---
Post time: Dec-02-2020